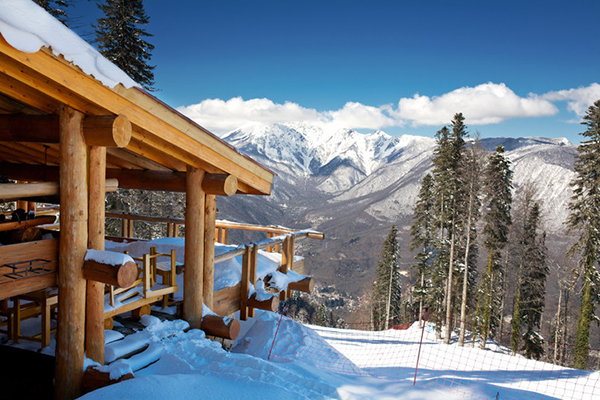 Below is an insiders road map on getting the best ski/ride vacation package deal for the 2010-11 season.
I recently asked 3 of the leading ski package wholesalers in the US to tell me about any packaging trends they are seeing. I wanted to get a sense of what is different about this coming season. What I got was an insiders road map on how to get the best deal on a ski vacation for this season.
Our experts are Ski.com, Tours de Sport, and All Mountain Vacations. Each company has been helping skiers & riders put together vacations for longer than the 18 years I've been in the ski travel business. These travel companies specialize in ski vacation packages, so it's their job to know where the deals and values are.
Below is the inside scoop from our experts. Enjoy.
1. Plan early & book early.
I know you hear this every year in August and September, but here is why booking early is so important THIS year. Dan Sherman, of Ski.com told me "While discounts aren't as deep as in the years past, it's still extremely beneficial to book early. In addition to snagging a great price, travelers are able to ensure their first choice when it comes to lodging and flights, especially for the busy travel periods in late December and around President's Day and spring break."
I heard the same thing in a separate conversation I had with Cecil Carver of Tours de Sport. "The days of deep discounting on the part of most resorts and lodging communities seem to be over. Incentives are out there to be had, but the emphasis is on early booking windows and on value seasons."
2. Airfare is going to cost more.
Delta, Frontier, United and other airlines have cut flights to mountain resorts as well as to major gateways like Denver, Salt Lake City and Reno.
Cecil Carver of Tours de Sport said this will be a huge factor this season. "I think the biggest factor that will affect destination ski travel during the 2010-2011 ski season is the reduced air capacity to most of the major ski destinations. The big carriers have all seemed to realize that when they started cutting flights from they're operating schedules, their equipment began flying without all those empty seats, and they could raise fares accordingly. It is going to be a real shock to the ski traveler that expects to grab a bargain fare three weeks before they travel. And, we are not just talking about flights into the smaller resort airports. This trend has found the bigger gateways like Denver, Salt Lake City and Reno. Available published fares into gateway cities for more popular travel dates are already approaching $1000 a seat in some cases. Will additional flights be scheduled or larger equipment be substituted when flights completely fill? That is the question no airline wants to field at this point."
3. There is value in the luxury lodging market this year.
Both Ski.com and Tours de Sport noted that the luxury lodging market in mountain resorts have been suffering the last few seasons and there are some very good values to be had in that segment.
Cecil Carver of Tours de Sport told me. "The more affluent traveler may benefit from the high-end lodging market being a little saturated. This is a segment where we may see some significant mid-season discounting. This may take the form of free nights or value-added components to help increase occupancies at many four and five star properties."
4. Free night offers are for longer stays. You can still get a free night, but it will cost you more!
Dan Sherman, of Ski.com explains. "The difference between this year and last year isn't the amount of specials, it's the type. While it was great be able to take advantage of a couple of seasons of 3rd and 4th night free offers, it's looking like we're back to 4th and 5th night free being the top deal. There are a few exceptions to this trend, but these specials and pricing are still great for the customer."
5. Going to Europe? Save big with a group.
A great way to save on a European ski vacation is to go with an existing group. You have always been able to save on a ski trip by going with a Ski Club, or Church group. There are other types of group trips you can save on as well.
John Hanson of All Mountain Vacations told me how it's done. "The trend developing for both first time and savvy European ski travelers is to try and locate groups to join. Ski clubs have offered this opportunity for many years, but now independent skiers have realized the advantages of traveling with like minded winter sports enthusiasts seeking similar experiences. The difference is those looking for a group, now often do their own air awards or take advantage of early season sale fares to cut costs, while placing them at a common arrival and departure point for transfers & accommodations. These travelers are finding group participants often know the slopes & back country as well as local guides with the added bonus of short 3 day sightseeing tours tacked on the back side of these ski weeks. There are many groups open to the public and skiers are often now taking advantage of this great way to pack more enjoyment with new found friends into their international ski vacations! All Mountain Vacations often has escorted group destinations available, but you will need to book by early to take advantage of these wonderful offers!"
I asked John to tell me how much you can save. "If it were say Selva in the Dolomites it easily could be anywhere from $75 to $130 savings. If it were Chamonix more like $45 to $100 savings over booking independent trip." Then John told me that there is even more savings when you add the airport transfers. "For clients on private transfers door to door which is what a group does you can add (save) anywhere from $40 to $100 per person more."
Summary
So there you have it, the insiders road map to saving on your 2010-11 ski/ride vacation. Book early to get the best deals on lodging and air. Check out some luxury properties that might have been out of your price range in the past. And, consider going with a group if you are headed to the Alps.
Our expert at Tours de Sport puts it all together. "At least some folks seem to be getting this message, as we are seeing more early booking activity than ever before. So what advice would I offer to the someone planning a ski trip this winter? I would tell them to plan their trip as early as possible to take advantage of any early booking discounts that may be available, and if they are looking at any kind of peak dates (Christmas, Presidents Week, Spring Break) to get their flights booked now. Also, that there is still value in this marketplace. While there may be less discounting going on, one encouraging development is that there has been little upward pressure on lodging and lift ticket rates going into this season. Our resort partners seem to understand that double-digit rate increases just won't fly in this economy."
Compare what all the major players in the ski travel industry have to offer.
SnowPak is dedicated to assisting you in finding the perfect dream mountain winter vacation. Because SnowPak does not sell ski vacations, you get to see what all the major players in the ski travel industry have to offer. All in one place. You can view up to date information on all aspects of a mountain vacation, and from many different sources, right here on snowpak.com. You can search and compare ski package information from many different travel companies. See if that lodging is truly ski-in/ski-out. Check out the latest video produced by the ski resort.
Compare the latest deals. http://www.snowpak.com/cgi-bin/ct.pl?rd=snowpak.Insiders.082410.Article
Article Source: http://EzineArticles.com/expert/Robert_Shirk/747215
Article Source: http://EzineArticles.com/4918489